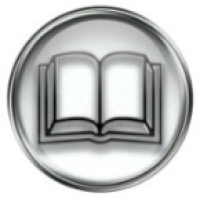 Book of the month:
Amazon Unbound: Jeff Bezos and the Invention of a Global Empire
by Brad Stone

Date: Thursday, December 15, 2022 | 7:00pm - 8:00pm
Location: Virtual
Host: Marc Scotchlas
Book Selection for December:
Amazon Unbound: Jeff Bezos and the Invention of a Global Empire by Brad Stone
Almost ten years ago, Bloomberg journalist Brad Stone captured the rise of Amazon in his bestseller The Everything Store. Since then, Amazon has expanded exponentially, inventing novel products like Alexa and disrupting countless industries, while its workforce has quintupled in size and its valuation has soared to nearly two trillion dollars. It's almost impossible to go a day without encountering the impact of Jeff Bezos's Amazon, between services like Whole Foods, Prime Video, and Amazon's cloud computing unit, AWS, plus Bezos's ownership of The Washington Post. We live in a world run, supplied, and controlled by Amazon and its iconoclast founder. In Amazon Unbound, Brad Stone presents an "excellent" (The New York Times), deeply reported, vividly drawn portrait of how a retail upstart became of the most powerful and feared entities in the global economy. Stone also probes the evolution of Bezos himself—who started as a geeky technologist totally devoted to building Amazon, but who transformed to become a fit, disciplined billionaire with global ambitions, who ruled Amazon with an iron fist, even as he found his personal life splashed over the tabloids. Definitive, timely, and "engaging" (Jon Meacham, author of The Soul of America), Stone has provided an unvarnished portrait of a man and company that we couldn't imagine modern life without.
About the SV Monthly Book Club
The SV Monthly Book Club is a no-cost forum to discuss books and publications that touch on various topics about project and program management. It recurs on the 3rd Thursday each month virtually. There is no club membership and anyone can join the discussion forum of the month. To attend the forum, please pre-register (for free) and be sure you have pre-read the book of the month. Registration is necessary as we are limiting the gathering to 15 attendees, so that everyone has a chance to express their opinion and listen to others.
This is a professional event. While we are open to opinions from all angles during the book discussions, please be respectful to the host and all attendees.
About the Event Leader
Marc Scotchlas is the event leader and discussion moderator
Registration
Required and limited to 15 attendees. First come first serve.
Zoom link to be distributed to registrants on the day of the event.
Additional Information
Event Leader: Marc Scotchlas
PDU: Up to 5.0 PDU to complete the pre-reading; 1.0 to participate in the monthly meeting. PDU claim code available to attendees at end of event.